The team at Dennis Hyundai East is dedicated to providing Columbus, Westerville, and Reynoldsburg, Ohio, drivers with all the support they need when it comes to Hyundai parts and accessories. Read on to find out more about how we can help.
Meet Our Certified Technicians
Whether you're looking to have a headlamp replaced or your vehicle needs a new alternator, we've got you covered. Our service center mechanics are certified, skilled, and experienced. They're familiar with what makes your vehicle tick and will provide it with the care and attention it deserves.
They also have access to the latest equipment and the most advanced techniques to ensure they produce exact results every time. In addition to all this, these experts will work hard to make sure you're able to get back behind the wheel as soon as possible.
Get Your OEM Hyundai Parts Here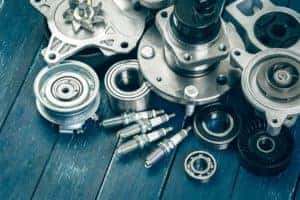 Our parts center stocks a full selection of new OEM Hyundai parts. These are the components that were designed to operate inside your car. If you need help, you can count on us to assist you in finding the piece or pieces that are right for your ride. Whether you plan on popping the hood yourself and getting your hands dirty or you'd like us to install the replacement parts for you, our parts team is here to offer their support!
Feel Free to Order from Us
If there's anything you're unable to find, you can rely on us to order it for you. It doesn't matter if you're looking for windshield wipers, tires, a battery, a timing belt, or spark plugs. We'll notify you as soon as it arrives. Plus, we sell accessories like floor mats, remote engine starters, and more when you're looking to customize your car.
Schedule an Appointment With Us Today
Whether you're looking for one of the items we mentioned above or there's something else you need, we're confident we'll be able to take care of it for you. If you live or work near Reynoldsburg, Westerville, or Columbus, OH, contact the team here at Dennis Hyundai East to set up a convenient day and time for your appointment.