How Payment Options Work

At Dennis Hyundai East, we aim to make sure every single one of our Reynoldsburg, Columbus, and Westerville, OH, drivers has the support they need when financing their next car.
You're probably hearing terms like "deferred payments" and "0% APR financing" being thrown around, so we put together this guide about how payment options work. Give us a call if you have any questions along the way or if you'd like to secure a low monthly payment.
Your Payment Options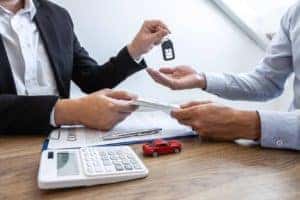 When you're looking to finance your next car, you have two main options available to you: leasing and buying.
When you lease, agreeing with the dealership to borrow the vehicle for a set period. During that time, you're only responsible for paying the depreciation amount, leading to typically lower monthly payments than when buying. Additionally, a lower down payment amount is normally needed for this type of financing.
If you choose to buy, you will be paying to own the vehicle and taking out a loan to cover the cost after your down payment amount. This leads to higher monthly payments, but after a while, you will own your car. You can also make any changes you like to the vehicle since it belongs to you.
In addition to these two payment plans, you also have the option to pay for the vehicle upfront. This plan works for some, but it means you'll be paying the entire cost of the vehicle at once. Choosing to either lease or buy frees up your money and allows you to have more left in your pocket at the end of the day.
What're Deferred Payments?
A deferred payment plan is a flexible option where both the lender and the borrower agree to push payments back to a later date. This is a great option for when unforeseen circumstances have happened, such as the loss of a job.
Deferred payments can sometimes come with extra fees, so you want this to be a last resort option that you use only when absolutely needed.
APR Financing Quick Facts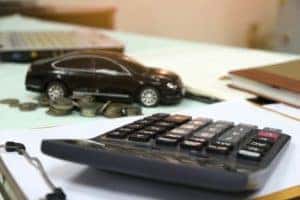 APR stands for the Annual Percentage Rate you pay each year to borrow money. This includes any fees you have to pay and is expressed as a percentage of your total amount. The number is the best way to measure your cost to borrow since it reflects your interest rate and the fees needed to pay for the loan.
If you see 0% APR, it means you won't be charged interest for a certain time. Usually, this is determined by your credit card company, but the lender can also run a special. Typically, your credit score will be weighed in this decision, so take the necessary steps to raise your credit score before applying for a loan.
Visit Our Finance Center Today
If you're looking for a low monthly payment for your next car, then stop on by Dennis Hyundai East to meet with a member of our finance team. We'll help you choose the best payment option for your Reynoldsburg, Columbus, and Westerville, Ohio, lifestyle so you can drive away with a rate you feel confident about.