Dennis Certified + Limited Lifetime Powertrain Warranty

Available Lifetime Powertrain Warranty on select Pre-Owned Cars!
Only at Dennis Hyundai!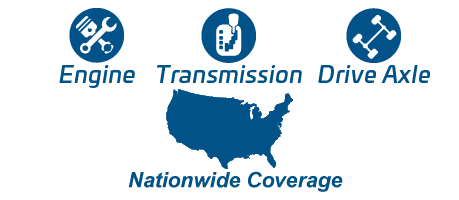 The Dennis Certified + Lifetime Powertrain Warranty provides a comprehensive coverage plan to keep you on the road.
The Dennis Certified + Limited Lifetime Powertrain Warranty covers:
Gasoline/Diesel Engine:

all internal lubricated parts. engine block. cylinder heads. exhaust manifold. expansion plugs. harmonic balancer. intake manifold. mounts. oil pan (excluding drain plug related failures). rotary engine rotor housing. timing belt/chain and tensioner. timing chain cover. valve cover(s). water pump. electric coolant pump. electric oil pump. diesel accessory vacuum pump. lift pump. injectors and injector pump. manufacturer-installed turbocharger(s). bypass valve(s). blow-off valve(s). intercooler and waste gate(s). manufacturer-installed supercharger.

Transmission (Automatic, Continuous Variable (CVT), Standard and Transfer Case):

all internal / internally lubricated parts. metal cooler lines. mounts. throttle valve cable. torque converter. flywheel/flexplate. transmission and transfer case housing. transmission cooler. oil pan. vacuum modulator. external and internal control unit. automatic electronic clutches.

Drive Axle (Front/Rear/AWD/4 Wheel Drive):

all internally lubricated parts with the drive/transaxle assembly and housing, including axles and axle bearings. constant velocity joints. drive shaft support. differential cover. hub bearings. front hub locking assemblies. drive shaft. universal joints. four wheel drive actuator.

Hybrid Vehicle:

hybrid vehicle electric motor assembly. electronic transmission/transaxle assembly. transmission control (ECU). electric traction-drive motor assembly.

Filters, Fluids, Lubricants and Taxes:

filters, fluids, lubricants and taxes required to complete a Covered Repair for any Covered Part listed above.

Seals and Gaskets:

Seals and gaskets for all Covered Parts listed above when subject to a Covered Repair.
*Some restrictions apply. Proper maintenance, type of use, and modifications to the powertrain can result in declined coverage. See dealer for complete details and limitations.