Community Spotlight: Valter's

Valter's at the Maennerchor has been serving folks in Columbus, Westerville, and Reynoldsburg, Ohio a delicious American take on German cuisine for over 168 years. Whether you've always wondered what it's like and have never had the chance to experience it for yourself, or you're hearing about this German Village landmark for the first time, here's your chance to see what's been waiting for you.
Direct from the Menu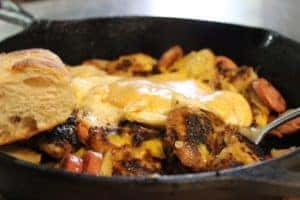 Here's a sample of what you're going to find on the menu when you visit Valter's at the Maennerchor:
4 Polish Brothers. We thought we would start things off with a little appetizer. 4 Polish Brothers consists of four Pierogi sauteed with onions, peppers, mushrooms, sauerkraut, and pork belly.
Sauerkraut Balls. The Sauerkraut Balls are another appetizer. These are hand rolled with Valter's homemade corned beef and served with unforgettable horseradish mustard.
Pasta Sudtirol. Here's an entrée that's made quite the name for itself. This cheese truffle ravioli is made fresh every day using Ohio City Pasta. It's made with onions and peppers and is served with homemade tomato parmesan sauce and a baguette that's warmed to perfection.
Corned Beef and Cabbage. This one's a classic! Valter's corned beef is marinated, boiled, slow roasted and served with a warm baguette.
If you go to Valter's Facebook page, you'll have the opportunity to take a peek at some juicy pics to get those taste buds primed and ready for some action.  
We'll See You at Valter's at the Maennerchor
This has merely been a preview of the sort of experience that's in store for you over at Valter's. If you find yourself in Reynoldsburg, Westerville, and Columbus, OH, we suggest that you do everything you can to take it all in for yourself. You, your friends, and your family are in for a treat.