Community Spotlight: Polaris Grill

Are you looking for an upscale casual dining experience near Columbus, Westerville, and Reynoldsburg, Ohio? How about Polaris Gill? They're close by, and they've been delighting guests in the area since 1997. Dive into this brief introduction to learn all about what it's like to take a seat inside this charming restaurant.
Take a Peek at the Menu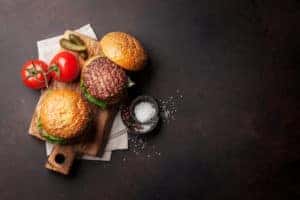 Here's a sample of the selection from which you'll be able to choose at Polaris Grill:
Black Jack Burger. We'll begin with an item off their lunch menu. The Black Jack Burger consists of a half-pound of beef covered with guacamole, pepper jack cheese, bacon, lettuce, tomato, and onion.
Blackened Chicken Carbonara. This item is found on both their lunch and dinner menus. Its dreamy combination of cream sauce, prosciutto ham, peas, tomatoes, and blackened chicken over fettucine is an absolute pleasure.
Orange Horseradish Crusted Halibut. Next, we'll take a look at one of the reasons their dinners are so popular. The Orange Horseradish Crusted Halibut features a heavenly citrus beurre blanc sauce and is served with fresh vegetables and garlic mashed potatoes.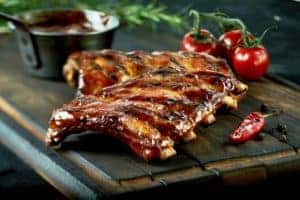 Baby Back BBQ Ribs. Here's something else from their dinner menu. These juicy ribs are smothered in tangy BBQ sauce and are accompanied by creamy coleslaw and fresh cut fries.
Chocolate Mousse Cake. How about a little dessert? The Chocolate Mousse Cake is made of chocolate cheesecake, chocolate ganache, and chocolate mousse all inside a crumb crust. This luscious treat is also available for carry-out.
Be sure to stop by the Polaris Grill Facebook page to get the latest news and updates.
Treat Yourself Tonight
Now that you know more about what they're serving over at Polaris Grill, it's time for you to give them a try. If you're in Reynoldsburg, Columbus, or Westerville, OH, make a reservation tonight!