Community Spotlight: Alqueria Restaurant

Do you like eating out? How do you feel about farms? If you're more than mildly intrigued so far, you're off to a good start. If you're a resident or visitor to the Columbus area, there's a gem of a place for you to try.
Sporting a Spanish name while serving mostly American fare with its own unique twist, Alqueria Restaurant on King Avenue is making its mark.
About Alqueria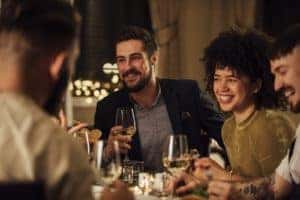 Joint chefs and owners Jacob Hough and Patrick Marker know more than a thing or two about great food. Both men have extensive backgrounds in the culinary industry. Chef Jacob and Chef Patrick built a solid reputation for themselves on the fine-dining scene during their roughly 10-year run at the popular German Village restaurant Barcelona in their respective positions of executive chef and executive sous chef. Wanting to do something different, they opened Alqueria in January of 2019.
The restaurant is the fulfillment of a dream for both owners. Chef Jacob always wanted his own business, and Chef Patrick loves having the opportunity to get out of the kitchen and mingle with the guests. They wanted to create a rustic atmosphere with a farmhouse feel while maintaining the excellent standards for which they are known. The name itself is Spanish for farmhouse, and the restaurant embodies their deep love and respect for their ingredients and their dedication to providing their guests with excellent food and service.
The Alqueria Experience
The farmhouse-style décor is complete with wood, stucco, and even vintage farmhouse tools. There are two dining rooms—one of them with a large bar. The warm atmosphere is matched by the warmth of the staff, who are very knowledgeable about what they are serving and very attentive to guests. Add to that the wonderful food, and it's an experience you won't soon forget.
The Menu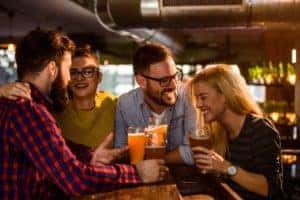 The restaurant's dinner menu is a testament to the skill and ingenuity of the chefs. The impressive charcuterie options include Manchego, a nutty, firm Spanish cheese made from sheep's milk, and the duck breast, which is cured and smoked with applewood. A highlight of the starters menu is the charred octopus & migas, with fried potatoes, croutons, bell pepper, and herb garlic tomato sauce.
As for entrees, there's the braised beef short ribs, served with a tasty herb mascarpone potato purée, crispy Brussels sprouts, red wine bordelaise, and bone marrow butter. Another is the buttermilk fried chicken, with herb mascarpone potato purée, crispy Brussels sprouts, and pepper honey. There is also an extensive cocktail list, as well as designated happy hours.
Take a Bite Out of Alqueria Restaurant Today!
Alqueria has all the traditional flavors you love with a rustic feel that indulges all the senses. Whether you're grabbing a drink and a quick bite or feasting for a special occasion, they have just what you're looking for.
Check them out on Facebook and Instagram to see everything they have cooking!